Discover Barossa Valley's Ancient Vines at Teusner Winery
Nestled in the heart of the picturesque Barossa Valley, Teusner Winery stands as a true testament to the rich winemaking heritage of South Australia. With its idyllic location in Nuriootpa, South Australia, this boutique winery offers a unique experience for wine enthusiasts and travelers alike.
It was the ancient vines which ignited Kym's passion to create Teusner Winery. They are not simply old in Barossa terms, these are some of the oldest vines in the world. They are a living history. Established on their own rootsocks, mostly dry grown, these old vines combined with Kym's contemporary and gentle approach in the winery is at the core of the winemaking philosophy at Teusner.
At Teusner Winery, passion and dedication are poured into every bottle of wine. The winemakers, Kym Teusner and Mick Page, have mastered the art of producing handcrafted wines that showcase the region's distinctive terroir.
From bold and robust Shiraz to elegant Grenache and complex blends, Teusner Winery offers a diverse range of exceptional wines that cater to all palates.
Their very first wine, and like Mick's first son, is called Joshua. Typically a blend of about 2/3rds old vine Grenache, a chunk of Mataro and a splash of Shiraz, they keep our Josh' away from oak and release it young to showcase the kind of juicy, spicy, flavorsome wines you can do so well in the Barossa by blending heritage varieties from old vines. Listen to Kym talk about this wine…
Situated among rolling hills and vineyards, Teusner Winery boasts a picturesque setting that reflects the natural beauty of the Barossa Valley. Take a leisurely stroll through the vines, breathe in the fresh country air, and soak in the serene atmosphere.  It's the perfect place to unwind and enjoy the beauty of the Australian wine country.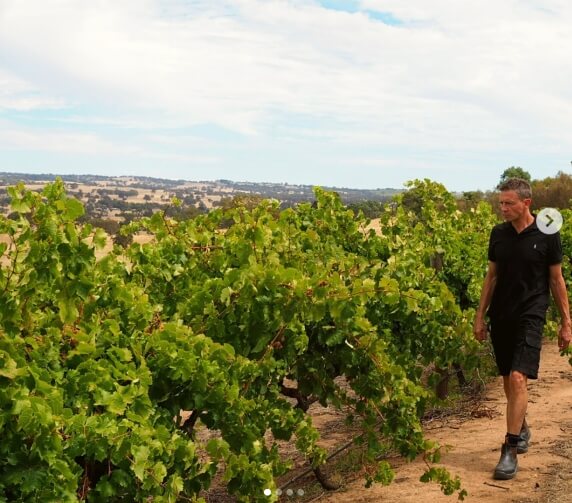 One of the hallmarks of Teusner Winery is its warm and inviting atmosphere. The staff's genuine hospitality and passion for their craft create a welcoming environment that makes you feel right at home.
Whether you're a seasoned wine enthusiast or a first-time visitor, you'll be greeted with a smile and treated like part of the Teusner family. Their friendly and approachable nature ensures that your visit is enjoyable and leaves a lasting impression.
For those seeking an unforgettable wine-tasting experience, Teusner Winery in the Barossa Valley is a destination not to be missed. From its handcrafted wines that embody the essence of the Barossa Valley to its breathtaking vineyard views and warm hospitality, this boutique winery offers an authentic taste of the region's winemaking heritage.
Whether you're a wine lover, an adventurer, or simply looking for a serene escape, Teusner Winery promises a memorable journey through the world of fine wines.